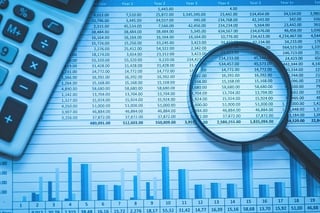 If you've never worked with a sheet metal fabrication shop before, you might not know exactly what to expect when you get your custom quote. Depending on the company you partner with for your next project, the information included could differ, but there are several things that are generally industry standards.
When you first begin your partnership with a fabrication shop, you'll work with a member of the team to plan out your project. You'll let them know what you need, when you need it by, and how much you're planning to spend. From there, you'll get a custom quote on the project. Here are a few things you can expect to be included in the price.
Materials for Fabrication
The cost of materials, unless you've discussed supplying them before the job, is usually included in the costs of partnering with a fabrication shop. For projects that include welding, this will include the use of the proper equipment. You can also expect the price to include shipping or moving the materials to where they need to be for fabrication and/or installation (if included in the project).
Installation
Depending on the scope of the project and what was discussed during your initial consultation, you might expect installation to be included in the cost of partnering with a fabrication shop. This price will include the costs of the following:
Installation by a team of trained professionals
Safety equipment for the team during the installation process
Necessary licenses or permits by the city/state
Transportation of the fabricated parts to the installation location
Custom Engineering
If your project requires engineering, the price of this service may also be included in the cost projection. For many building projects, it's necessary for the city or state to sign off on the project prior to starting. This requires the expertise and signature of a licensed engineer. If this is necessary, the team you're partnering with for fabrication should include this in the price quote you receive as well, since it is necessary for the project to begin legally.
How to Start a Partnership with a Fabrication Shop
When partnering with a local fabrication shop, be sure to take your time to research their past projects and industries to see if they're the right fit for your project.
At All-Type Welding and Fabrication, we serve many industries including foodservice, pharmaceutical, aerospace, and military and defense. We've been a trusted metal fabrication business in the Cleveland area since 1987 by creating custom all-inclusive cost projections and providing high quality products.
To learn more about the cost of partnering with a fabrication shop, or to get a custom quote, contact the team at All-Type Welding and Fabrication.