High-Precision Work for the Toughest Fabricating Demands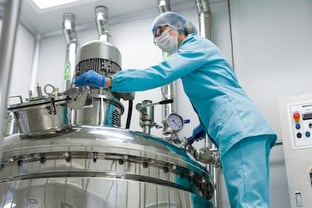 Creating the pristine environment of a lab demands high-quality metal fabrication and welding. Pharmaceutical companies rely on All-Type Welding and Fabrication, Inc. to provide medical instruments, tools and pharmaceutical-grade metal surfaces for use in drug manufacturing.
We Can Fulfill Your Pharmaceutical Custom Welding Needs
We have a proven track record of producing pharmaceutical equipment custom welding that meets the high standards of the Food and Drug Administration (FDA) and international medical companies. The industry requires extreme tolerances, absolute sterility and the adherence to rigid standards that ensure safety and 100 percent compliance with the FDA.
Whatever your fabrication needs, our team can rise to the challenges of difficult pharmaceutical applications. Contact us today.