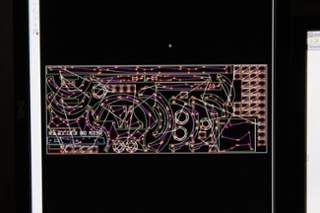 Industries of all kinds are working to create the technology necessary to produce quickly, offering lower costs and innovation. The manufacturing process is no different with today's manufacturing staying on the cutting edge of technology to provide high quality at a great value. Laser cutting is a process that is a direct reflection of the direction manufacturing is headed. Thanks to advances in laser cutting, parts are produced efficiently with the use of top of the line equipment that allows manufacturers and their clients to save more money than ever. Although the process has clear benefits, those who are not familiar tend to have many misconceptions.
The Misconceptions of Laser Cutting
Being a new technology and process, there are still a lot of questions about laser cutting and the value that it can provide. Workplace safety is one of the most common misconceptions of laser cutting, which is why taking the time to tour a facility before creating a partnership is an essential part of sourcing the right fabrication partner.
Although the idea of using laser cutting on a larger scale is still new to most, laser cutting has been used for over 40 years and with more understanding of the technology, safety is above all, the primary concern for laser manufacturers. Laser cutting has actually been said to be safer than other comparable tools.
Another common misconception of laser cutting is its inability to work in volume. Nothing could be further from the truth. Lasers today are used for full-scale production. Advances in laser technology allow manufacturers to work on a larger scale, offering higher quality at better prices.

Benefits of Laser Cutting
Unparalleled precision is one of the greatest benefits of laser cutting. Precision allows manufacturers to guarantee a higher quality product. Modern machines allow for quick setup and high repeatability. Cuts can be simple or extremely intricate, making lasers highly versatile.
Flexibility is another great reason for manufacturers to adopt the process of laser cutting. Having equipment that can be used to handle different forms of materials at once allows partners to expect the same level of quality with a different range of products. From plastics, metals, wood, rubber, and everything in between, the quality of work can be guaranteed.
Laser cutting uses less energy, is safer and more flexible compared to the competition, and is a globally recognized process for most metal fabrication partners. The process eliminates the need for other equipment and guarantees quality products at a better price.