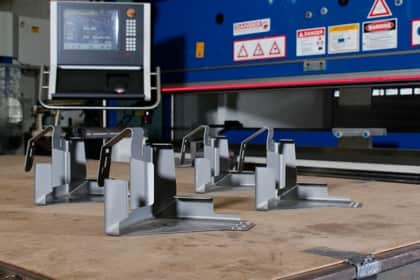 Word-of-mouth endorsements are something that makes All-Type Welding and Fabrication proud. A current customer decided to expand their relationship with ATWF when they were unsatisfied with work from another vendor.
Product Name: Aluminum Retaining Weldment
Application: Commercial
Equipment Used: Trumpf TruLaser 5030
Trumpf TruBend 5230
Material Used: 5052-H32 Aluminum
Project Profile
With nearly 30 years of challenging welding and fabrication experience under our belt, All-Type Welding and Fabrication offers sophisticated processes and has the right team executing them. ATWF's team of accomplished engineers worked with a prospective customer in the commercial industry segment to administer a manufacturing process for a custom aluminum weldment enclosure.
Our engineers are former welders and, upon review, ATWF was chosen amongst competitors to complete the project. For more details on how this four-year project was executed, download the full Project Profile below. For more information about other products and services contact us.